My Blog
Posts for tag: pregnancy
By Mesick Dental Center & Denture Care
February 09, 2021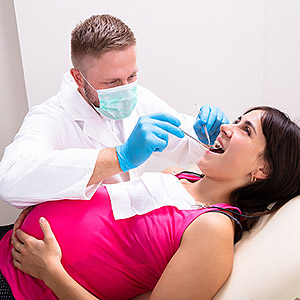 Learning you're pregnant can change your life in a heartbeat—or now two. Suddenly, what was important to you just seconds before the news takes a back seat to the reality of a new life growing within you.
But although many of your priorities will change, there's one in particular that shouldn't—taking care of your dental health. In fact, because of the hormonal changes that will begin to occur in your body, your risk of dental disease may increase during pregnancy.
Because of these hormonal variations, you may find you have increased cravings for certain foods. If that includes eating more carbohydrates (especially sugar), bacteria can begin to multiply in your mouth and make you more susceptible to tooth decay and periodontal (gum) disease.
The hormones in themselves can also increase your risk of gum disease in particular. There's even a name for a very common form of gum infection—pregnancy gingivitis—which affects around two-fifths of pregnant women. If not treated, it could aggressively spread deeper within the gums and endanger both your teeth and supporting jaw bone.
The key to minimizing both tooth decay and gum disease is to keep your mouth clean of dental plaque, a thin bacterial biofilm most responsible for these diseases. You can do this by keeping up daily brushing and flossing and maintaining regular dental cleanings and checkups. Professional dental care is especially important during pregnancy.
You may, though, have some reservations about some aspects of dental care, especially if they involve undergoing local anesthesia. But many medical organizations including the American Congress of Obstetricians and Gynecologists and the American Dental Association recommend dental treatment during pregnancy. Even procedures involving local anesthesia won't increase the risk of harm to you or your baby.
That said, though, elective dental work such as cosmetic enhancements, might be better postponed until after the baby is born. It's best to discuss with your dentist which treatments are essential and should be performed without delay, and which are not. In general, though, there's nothing to fear for you or your baby continuing your regular dental care—in fact, it's more important than ever.
If you would like more information on dental care during pregnancy, please contact us or schedule an appointment for a consultation. You can also learn more about this topic by reading the Dear Doctor magazine article "Dental Care During Pregnancy."
By Mesick Dental Center & Denture Care
August 02, 2020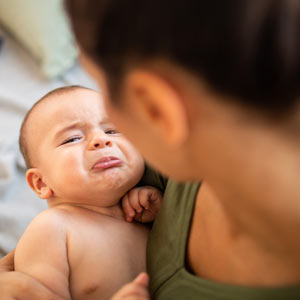 Most babies come into the world ready and able to nourish at their mother's breast—no training required! About one in ten children, though, may have a structural abnormality with their tongue or lip that makes it difficult for them to breastfeed.
The abnormality involves a small strip of tissue called a frenum or frenulum, which is found in the mouth connecting soft tissue to more rigid structures. You'll find a frenum attaching the upper lip to the gums, while another connects the underside of the tongue to the floor of the mouth.
Frenums are a normal part of oral anatomy and usually don't pose a problem. But if the frenum tissue is too short, thick or tight, it could restrict lip or tongue movement. If so, a baby may not be able to achieve a good seal on their mother's nipple, causing them to ineffectively chew rather than suck to access the mother's milk. Such a situation guarantees an unpleasant experience for both mother and baby.
The problem can be addressed with a minor surgical procedure performed in a dentist's office. During the procedure, the dentist first numbs the area with an anesthetic gel. The frenum is then snipped with scissors or a laser.
With very little if any post-procedure care, the baby can immediately begin nursing. But although the physical impediment may be removed, the child may need to "relearn" how to nurse. It may take time for the baby to readjust, and could require help from a professional.
Nursing isn't the only reason for dealing with an abnormally shortened frenum. Abnormal frenums can interfere with speech development and may even widen gaps between the front teeth, contributing to poor bite development. It's often worthwhile to clip a frenum early before it creates other problems.
It isn't absolutely necessary to deal with a "tongue" or "lip tie" in this manner—a baby can be nourished by bottle. But to gain the physical and emotional benefits of breastfeeding, taking care of this particular problem early may be a good option.
If you would like more information on the problem of tongue or lip ties in infants, please contact us or schedule an appointment for a consultation. You can also learn more about this topic by reading the Dear Doctor magazine article "Tongue Ties, Lip Ties and Breastfeeding."
By Mesick Dental Center & Denture Care
November 21, 2018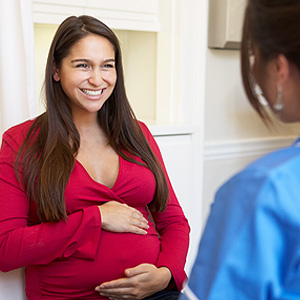 During pregnancy, your body isn't the only part of your life that changes. Instead of "me," you're now thinking about "us"—you and the new person growing inside you. Because of this change in focus you may be re-examining your current habits to see if any could adversely affect your baby.
If you're concerned your regular dental visits might be one of these, don't be. Both the American Congress of Obstetricians and Gynecologists (ACOG) and the American Dental Association (ADA) recommend continuing regular dental exams and cleanings even during pregnancy.
In fact, professional dental care is often more important during pregnancy. Because of hormonal changes, you may develop food cravings for more carbohydrates like sugar. Unfortunately, eating more sugar could increase your risk for dental diseases like tooth decay and periodontal (gum) disease.
These same hormonal changes can also make you more prone to gum disease. There's even a specific form of it known as pregnancy gingivitis that often occurs in expectant mothers. You may also experience "pregnancy tumors," large, reddened areas of swelling on the gums.
To decrease your risk of pregnancy-related dental disease, you should certainly keep up your regular dental visits—and more if you begin to notice signs like swollen or bleeding gums. And although it's usually best to postpone elective procedures like cosmetic dental work, you should be able to safely undergo any essential treatment for disease even if it requires local anesthesia. But do discuss any proposed dental work with both your dentist and obstetrician to be sure.
There are also things you can do for yourself during pregnancy that support your dental health. Be sure you're practicing good oral hygiene habits like daily brushing and flossing. And by all means eat a well-balanced diet and restrict your sugar intake if at all possible. Taking care of these things will help you avoid dental problems and help make this memorable time in your life as joyous as possible.
If you would like more information on caring for your teeth during pregnancy, please contact us or schedule an appointment for a consultation. You can also learn more about this topic by reading the Dear Doctor magazine article "Dental Care During Pregnancy."