My Blog
Posts for tag: nutrition
By Mesick Dental Center & Denture Care
June 19, 2021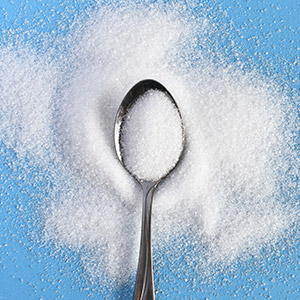 You've probably heard your dentist say more than once to cut back on sweets. That's good advice not only for keeping your teeth healthy, but your whole body as well.
As a carbohydrate, a macronutrient that helps supply energy to the body's cells, sugar is prevalent naturally in many foods, particularly fruits and dairy. The form of which we're most concerned, though, is refined sugar added to candy, pastries and other processed foods.
Believe it or not, three out of four of the 600,000 food items on supermarket shelves contain refined sugar, often hiding under names like "high fructose corn syrup" or "evaporated cane syrup." So-called healthy foods with labels like "low fat" or "diet" have added sugar and chemicals to replace the taste of fat they've removed.
But perhaps the biggest sugar sources in the average U.S. diet are sodas, energy drinks, and sports drinks. With the added volume of sugar in processed foods, the growing consumption of sweetened beverages has pushed the average American's sugar intake to nearly 20 teaspoons a day—more than three times the recommended daily allowance.
And right along with the increased consumption of sugar, cases of Type 2 diabetes, heart disease and other systemic diseases have likewise risen. And, yes, preventable tooth decay continues to be a problem, especially in children, with sugar a major contributing factor in the prevalence of cavities.
So, what can you do to keep your daily sugar intake within healthy bounds?
Check ingredient labels on packaged food for added sugar, chemicals or preservatives. If it contains sugar or "scientific"-sounding ingredients, leave it on the shelf.
Be wary of health claims on food packaging. "Low fat," for example, is usually an indicator of added sugar.
Drink water or unsweetened beverages instead of sodas, sports drinks or even juices. Doing so will vastly lower your daily intake of sugar.
A healthy diet with much less sugar and regular exercise will help you stay healthy. And with a lower risk for tooth decay, your teeth will also reap the benefits.
If you would like more information on the effects of sugar on your oral and general health, please contact us or schedule an appointment for a consultation. You can also learn more about this topic by reading the Dear Doctor magazine article "The Bitter Truth About Sugar."
By Mesick Dental Center & Denture Care
January 30, 2018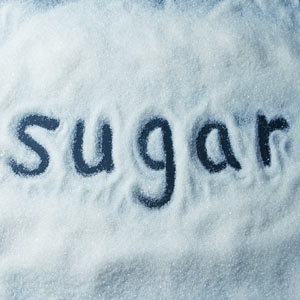 It's easy to go overboard with sweets during the holiday season. But overconsumption of sugar, month after month, can jeopardize your oral and general health. A sugary diet nourishes the bacteria that cause tooth decay. Eating too much sugar over time also promotes general health problems such as diabetes and excessive weight gain.
The beginning of a new year is a great time to bring your diet back into balance. But if you really want to cut down on sugar, you'll need to be aware that there is a lot of sugar hiding in foods you where wouldn't normally suspect it. Here are some examples:
Ketchup. Do you like ketchup on your burger and fries? For every tablespoon of ketchup you use, you'll be adding about 4 grams of sugar (one teaspoon). That can add up pretty quickly into a significant amount of sugar!
Canned tomato soup. Read the label of your favorite brand and you might see as much as 12 grams of sugar per half-cup serving. That equals three teaspoons of sugar in every half cup of soup—even more in a full bowl!
Granola. You may think of granola as a healthy choice for breakfast. Yet you're likely to see sugar listed as the second ingredient on many favorite brands—right after oats. This typically adds up to 15 grams of sugar per serving. That's almost 4 teaspoons, in a food promoted as healthful!
Yogurt. Here, the amount of sugar varies widely among brands and flavors. One container of vanilla yogurt might contain 3 or more teaspoons of added sugar. Put that on a breakfast serving of granola, and your first meal of the day has already topped the 6-teaspoon daily limit recommended by the World Health Organization.
So, to prevent sugar from sneaking up on you, it's important to read those labels! And if you have any questions about sugar and oral health, please contact us or schedule an appointment for a consultation. You can learn more by reading the Dear Doctor magazine articles "The Bitter Truth About Sugar" and "Nutrition and Oral Health."