My Blog
Posts for: April, 2021
By Mesick Dental Center & Denture Care
April 20, 2021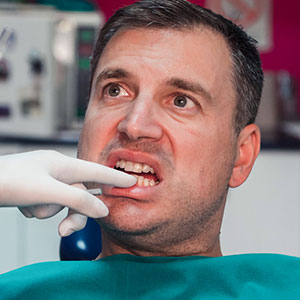 Rock guitarist Eddie Van Halen died last fall after a long battle with oral cancer, another in a long line of performers, athletes, politicians and other well-known personalities with this serious form of cancer. But household names like Van Halen are just the tip of the iceberg: Around 50,000 Americans are diagnosed with oral cancer each year.
Although not as common as other malignancies (around 2.5% of total cancers), oral cancer has one of the lowest five-year survival rates at a dismal 57%. Part of the reason for this has been the longstanding difficulty detecting it in its earlier stages: Early signs are easy to miss or mistake for a benign sore. As a result, it's often diagnosed after advancing significantly, complicating treatment efforts.
To improve survivability, the Oral Cancer Foundation designates each April as Oral Cancer Awareness Month to better educate people on this deadly disease. Here are 3 things you can do to prevent oral cancer or improve your survival odds if you encounter it.
Know your individual risk factors. Some risk factors for oral cancer are out of your control—for example, your risk may be higher if you're a male over 40, or if you're African-American. But there are also factors you can control like tobacco use, high alcohol consumption or a poor diet, all of which can elevate your cancer risk. You can lower that risk by making lifestyle changes for factors you can control and prioritizing cancer screening if you have factors that you can't.
Pay attention to oral "oddities." A small mouth sore or patch of odd-looking skin may be nothing—or it may be the beginning of oral cancer. If you do notice something unusual, especially if it seems to linger beyond a couple of weeks, have us examine it as soon as possible. If it does appear suspicious, you may need to undergo a biopsy, a cancer analysis of the suspected tissue. If it is cancerous, an early diagnosis could improve your outcome.
Visit your dentist regularly. There's more to semi-annual dental visits than teeth cleaning. Regular dental visits are an important component in your "early warning system" for oral cancer—we may notice something suspicious during your regular visit, often before you do. If you're older or have other risk factors for oral cancer, we can expand your regular exam to include a comprehensive cancer screening.
Oral cancer is a serious matter. But taking steps to prevent it and staying alert to its warning signs can help you overcome it.
If you would like more information about oral cancer, please contact us or schedule a consultation. To learn more, read the Dear Doctor magazine article "Oral Cancer."
By Mesick Dental Center & Denture Care
April 10, 2021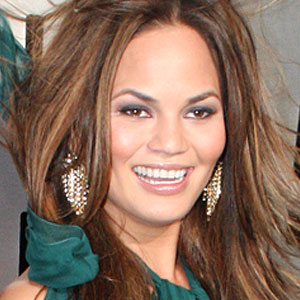 Inauguration night is usually a lavish, Washington, D.C., affair with hundreds attending inaugural balls throughout the city. And when you're an A-List celebrity whose husband is a headliner at one of the events, it's sure to be a memorable night. As it was for super model Chrissy Teigen—but for a slightly different reason. During the festivities in January, Teigen lost a tooth.
Actually, it was a crown, but once she told a Twitter follower that she loved it "like he was a real tooth." The incident happened while she was snacking on a Fruit Roll-Up (those sticky devils!), and for a while there, husband and performer John Legend had to yield center stage to the forlorn cap.
But here's something to consider: If not for the roll-up (and Teigen's tweets on the accident) all of us except Teigen, her dentist and her inner circle, would never have known she had a capped tooth. That's because today's porcelain crowns are altogether life-like. You don't have to sacrifice appearance to protect a tooth, especially one that's visible when you smile (in the "Smile Zone").
It wasn't always like that. Although there have been tooth-colored materials for decades, they weren't as durable as the crown of choice for most of the 20th Century, one made of metal. But while gold or silver crowns held up well against the daily grind of biting forces, their metallic appearance was anything but tooth-like.
Later, dentists developed a hybrid of sorts—a metal crown fused within a tooth-colored porcelain shell. These PFM (porcelain-fused-to-metal) crowns offered both strength and a life-like appearance. They were so effective on both counts that PFMs were the most widely used crowns by dentists until the early 2000s.
But PFMs today make up only 40% of currently placed crowns, down from a high of 83% in 2005. What dethroned them? The all-ceramic porcelain crown—but composed of different materials from years past. Today's all-ceramic crowns are made of more durable materials like lithium disilicate or zirconium oxide (the strongest known porcelain) that make them nearly as strong as metal or PFM crowns.
What's more, coupled with advanced techniques to produce them, all-ceramic crowns are incredibly life-like. You may still need a traditional crown on a back tooth where biting forces are much higher and visibility isn't an issue. But for a tooth in the "Smile Zone", an all-ceramic crown is more than suitable.
If you need a new crown (hopefully not by way of a sticky snack) or you want to upgrade your existing dental work, see us for a complete exam. A modern all-ceramic crown can protect your tooth and enhance your smile.
If you would like more information about crowns or other kinds of dental work, please contact us or schedule a consultation. To learn more, read the Dear Doctor magazine article "Porcelain Crowns & Veneers."