My Blog
Posts for: April, 2019
By Mesick Dental Center & Denture Care
April 20, 2019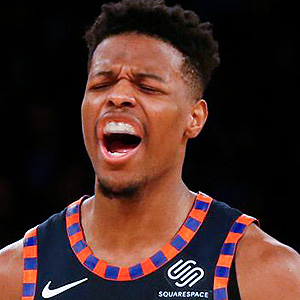 Basketball isn't a contact sport—right? Maybe once upon a time that was true… but today, not so much. Just ask New York Knicks point guard Dennis Smith Jr. While scrambling for a loose ball in a recent game, Smith's mouth took a hit from an opposing player's elbow—and he came up missing a big part of his front tooth. It's a type of injury that has become common in this fast-paced game.
Research shows that when it comes to dental damage, basketball is a leader in the field. In fact, one study published in the Journal of the American Dental Association (JADA) found that intercollegiate athletes who play basketball suffered a rate of dental injuries several times higher than those who played baseball, volleyball or track—even football!
Part of the problem is the nature of the game: With ten fast-moving players competing for space on a small court, collisions are bound to occur. Yet football requires even closer and more aggressive contact. Why don't football players suffer as many orofacial (mouth and face) injuries?
The answer is protective gear. While football players are generally required to wear helmets and mouth guards, hoopsters are not. And, with a few notable exceptions (like Golden State Warriors player Stephen Curry), most don't—which is an unfortunate choice.
Yes, modern dentistry offers many different options for a great-looking, long lasting tooth restoration or replacement. Based on each individual's situation, it's certainly possible to restore a damaged tooth via cosmetic bonding, veneers, bridgework, crowns, or dental implants. But depending on what's needed, these treatments may involve considerable time and expense. It's better to prevent dental injuries before they happen—and the best way to do that is with a custom-made mouthguard.
Here at the dental office we can provide a high-quality mouthguard that's fabricated from an exact model of your mouth, so it fits perfectly. Custom-made mouthguards offer effective protection against injury and are the most comfortable to wear; that's vital, because if you don't wear a mouthguard, it's not helping. Those "off-the-rack" or "boil-and-bite" mouthguards just can't offer the same level of comfort and protection as one that's designed and made just for you.
Do mouthguards really work? The same JADA study mentioned above found that when basketball players were required to wear mouthguards, the injury rate was cut by more than half! So if you (or your children) love to play basketball—or baseball—or any sport where there's a danger of orofacial injury—a custom-made mouthguard is a good investment in your smile's future.
If you would like more information about custom-made athletic mouthguards, please contact us or schedule an appointment for a consultation. You can learn more by reading the Dear Doctor magazine articles "Athletic Mouthguards" and "An Introduction to Sports Injuries & Dentistry."
By Mesick Dental Center & Denture Care
April 10, 2019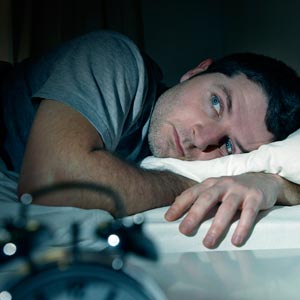 April is National Stress Awareness Month. But what does stress have to do with dentistry? According to the American Academy of Sleep Medicine, if you have a Type A personality or are under a lot of stress, you are more likely to suffer from a condition called bruxism, which means you habitually grind or gnash your teeth. One in ten adults grind their teeth, and the rate is much higher in stressful professions. In fact, the bruxism rate is seven times higher among police officers!
Many people grind their teeth in their sleep without realizing it, so how would you know if you are a "sleep bruxer"? If your spouse frequently elbows you in the ribs because of the grinding sounds you make, that could be your first clue. Unfortunately, dental damage is another common sign. Some people find out they are nighttime teeth grinders only when they are examined by a dentist since bruxing often leads to wear patterns on the teeth that only happen because of this behavior. Other complications can also develop: The condition can interfere with sleep, result in headaches and cause soreness in the face, neck or jaw. Chronic or severe nighttime teeth grinding can damage dental work, such as veneers, bridgework, crowns and fillings, and can result in teeth that are worn down, chipped, fractured or loose.
The most common treatment is a custom-made night guard made of high-impact plastic that allows you to sleep while preventing your upper and lower teeth from coming into contact. Although a night guard will protect your teeth and dental work, it won't stop the grinding behavior. Therefore, finding and treating the cause should be a priority.
The Bruxism Association estimates that 70 percent of teeth grinding behavior is related to stress. If you are a bruxer, you can try muscle relaxation exercises, stretching and breathing exercises, stress reduction techniques and, where feasible, any lifestyle changes that can allow you to reduce the number of stressors in your life. Prescription muscle relaxants may also help. In addition, teeth grinding may be related to sleep apnea. This possibility should be investigated since sleep apnea can have some serious health consequences—we offer effective treatments for this condition as well.
We can spot signs of bruxism, so it's important to come in for regular dental checkups. We look for early indications of dental damage and can help you protect your smile. If you have questions about teeth grinding or would like to discuss possible symptoms, please contact our office or schedule an appointment for a consultation. You can read more in the Dear Doctor magazine articles "Teeth Grinding" and "Stress & Tooth Habits."