My Blog
Posts for: October, 2016
By Mesick Dental Center & Denture Care
October 27, 2016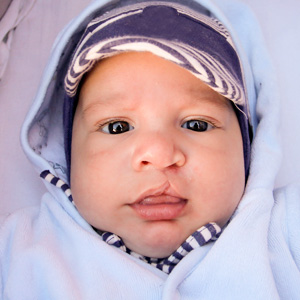 Oral and facial clefts are among the most common and heartbreaking of birth defects. Clefts make feeding or even breathing difficult and can affect speech development.
But there's one other profound effect: an "abnormal" face caused by a cleft can have devastating consequences for a person's self-image and social relationships.
About 1 in 700 U.S. babies are born with some type of visible gap or "cleft." It can occur in their upper lip, soft and hard palate, nose or occasionally extending to the cheek or eye region. We typically classify clefts as "unilateral" (affecting only one side of the face) or "bilateral" (affecting both sides).  We're not completely sure on the root causes, but research so far has uncovered links with the mother's possible exposure to toxic substances, nutrient or vitamin deficiencies, or infections during fetal development.
Taking steps during pregnancy to minimize these exposures is certainly helpful. But what can be done for children born with a cleft?
A great deal, thanks to the development of surgical repair techniques over the last century. The surgical approach relies on the fact that the tissues required to repair the cleft already exist. They're simply distorted by the cleft break.
Even so, the road to restoration is a long and arduous one. Lip repairs usually take place at 3-6 months of age; palate (roof of the mouth) clefts are undertaken at 6-12 months. As the child's jaw and mouth structure develops, further surgeries may be needed to match earlier repairs with development.
Cleft repairs also require a team of specialists including a maxillofacial (oral) surgeon, orthodontist and general dentist. The latter plays an important role during the process, ensuring the child maintains good dental health through prevention and treatment of disease and dental work for at risk teeth.
The road to a normal life is difficult — but well worth it. A repaired cleft vastly improves a child's health and well-being. Moreover, it restores to them something the rest of us might take for granted — a normal face and smile.
If you would like more information on cleft defects and how to treat them, please contact us or schedule an appointment for a consultation.
By Mesick Dental Center & Denture Care
October 12, 2016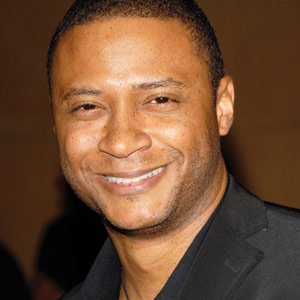 Can you have healthy teeth and still have gum disease? Absolutely! And if you don't believe us, just ask actor David Ramsey. The cast member of TV hits such as Dexter and Arrow said in a recent interview that up to the present day, he has never had a single cavity. Yet at a routine dental visit during his college years, Ramsey's dentist pointed out how easily his gums bled during the exam. This was an early sign of periodontal (gum) disease, the dentist told him.
"I learned that just because you don't have cavities, doesn't mean you don't have periodontal disease," Ramsey said.
Apparently, Ramsey had always been very conscientious about brushing his teeth but he never flossed them.
"This isn't just some strange phenomenon that exists just in my house — a lot of people who brush don't really floss," he noted.
Unfortunately, that's true — and we'd certainly like to change it. So why is flossing so important?
Oral diseases such as tooth decay and periodontal disease often start when dental plaque, a bacteria-laden film that collects on teeth, is allowed to build up. These sticky deposits can harden into a substance called tartar or calculus, which is irritating to the gums and must be removed during a professional teeth cleaning.
Brushing teeth is one way to remove soft plaque, but it is not effective at reaching bacteria or food debris between teeth. That's where flossing comes in. Floss can fit into spaces that your toothbrush never reaches. In fact, if you don't floss, you're leaving about a third to half of your tooth surfaces unclean — and, as David Ramsey found out, that's a path to periodontal disease.
Since then, however, Ramsey has become a meticulous flosser, and he proudly notes that the long-ago dental appointment "was the last we heard of any type of gum disease."
Let that be the same for you! Just remember to brush and floss, eat a good diet low in sugar, and come in to the dental office for regular professional cleanings.
If you would like more information on flossing or periodontal disease, please contact us today to schedule an appointment for a consultation. You can also learn more by reading the Dear Doctor magazine article "Understanding Gum (Periodontal) Disease."