My Blog
Posts for: January, 2019
By Mesick Dental Center & Denture Care
January 20, 2019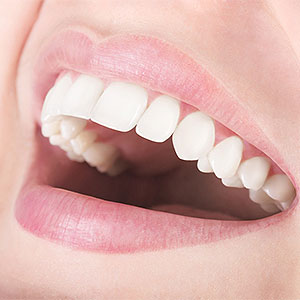 For chipped, stained, or slightly crooked teeth, dental veneers might be the ideal solution. These thin layers of porcelain bonded directly over the teeth with the perfect blend of color, sizes and shapes, can transform a person's smile for a relatively modest cost.
But if the teeth belong to a teenager, veneers might not be appropriate. This is because in most cases, we'll need to remove some of the tooth enamel so that the applied veneers won't look unnaturally bulky. This alteration is permanent, so the teeth will require some form of restoration from then on.
While not usually a major issue with fully matured adult teeth, it could be with the developing teeth of pre-teens and teens. During childhood and adolescence the tooth's inner pulp plays an important role in dentin production, and so the pulp chamber is relatively large compared to an adult tooth. This larger size places the pulp closer to the enamel surface than with an adult tooth.
Because of its proximity to the enamel, there's a greater chance veneer alterations could damage a teenager's tooth pulp and its nerve bundles. If that happens, we may need to perform a root canal treatment to save the tooth—also not an optimal situation for a developing tooth.
That's why we need to take into consideration a patient's age and stage of dental development first, including x-raying the affected teeth to measure the depth of the tooth pulp. If we deem it too risky at the moment, there are other ways to improve dental appearance at least temporarily. This includes whitening externally stained teeth with a bleaching agent, or applying tooth-colored composite resin material to chipped areas. We can also apply a composite material veneer that, although not as durable as traditional porcelain, doesn't require much if any tooth alteration.
To know your options, have your teenager undergo a thorough dental examination. Your dentist will then be able to discuss with you whether veneers can be safely attempted. And be sure the dentist who may perform the work has experience performing cosmetic procedures on teenagers.
If you would like more information on restoration choices for teenagers, please contact us or schedule an appointment for a consultation. You can also learn more about this topic by reading the Dear Doctor magazine article "Veneers for Teenagers."
By Mesick Dental Center & Denture Care
January 10, 2019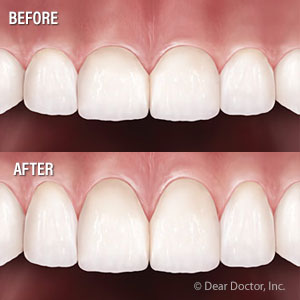 While tooth decay is a potential problem at any age, the risk increases as you grow older. Not only are senior adults more susceptible, decay is often more difficult to treat. That's because cavities can occur at or below the gum line, often due to gum recession.
If that's the case, we won't be able to fill the cavity in the usual way because the gum tissue is in the way. To make it possible to treat, we may need to perform a minor surgical procedure known as crown lengthening.
As the name implies, the procedure helps expose more of the crown, the tooth's visible part, from the surrounding gum tissue. In basic terms, we're repositioning the gum tissue away from the biting surface of a tooth to make room for a filling. It's also useful for improving a tooth's appearance by making it look longer, or creating room for a crown or other dental restoration.
After applying a local anesthesia, the dentist (or periodontist, a specialist in the gums) creates a tiny flap of gum tissue with a series of incisions. This allows the dentist to move the affected gums out of the way to access the underlying bone. The dentist then reshapes the bone to adequately support the gum tissue when it's finally repositioned to expose the crown. In its new and improved position, the dentist sutures the gum tissue in place.
For a few days afterward, the patient will need to restrict their diet to soft foods, avoid strenuous activities and apply an ice pack to help reduce swelling the day of surgery. They will also prescribe a pain reliever and possibly an antibiotic to reduce the chances of infection.
While most people return to normal activities a few days later, you'll usually have to wait a few weeks for the gums to heal before undergoing any further treatments for the affected teeth. But even with the wait, crown lengthening could make it possible to not only save your tooth but improve your smile as well.
If you would like more information on treating tooth decay, please contact us or schedule an appointment for a consultation. You can also learn more about this topic by reading the Dear Doctor magazine article "Crown Lengthening: This Common Surgical Procedure Restores Function and Improves Appearance."